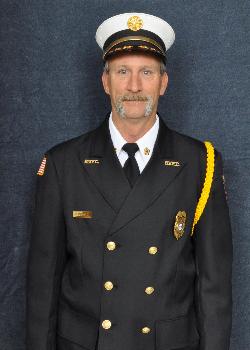 In the past, Ron has held the positions of Fire Chief. Ron has been awarded the Firefighter Of The Year, Firefighter Of The Year, and Rookie of the Year awards.
Ron has held the following offices: Fire Chief 2003-2006, Present Deputy Chief 1999-2002, 1st Assistant Chief 1997-1998, 2nd Assistant Chief 1995-1996, Chief Engineer 1993-1994, President 2008
Ron was awarded Rookie of the Year in 1993 and Firemen of the Year in 2004.
Ron has received the Rotary International Community Service Award in 2003.
Ron has also served as Advisor for the Junior Members.